Thirty Five Years Of Building Relationships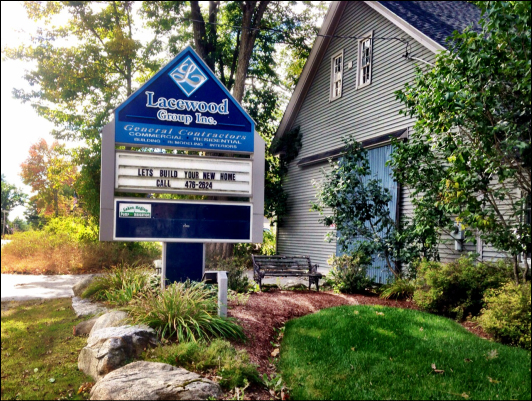 Our company was founded by Larry Cotter Jr. in 1985 in Brockton, Massachusetts. In 1987, we relocated to the Lakes Region of central New Hampshire, where we've been involved with commercial, retail, and residential construction ever since. Over the past several years, Lacewood Group Inc. has developed a reputation as a premier commercial and residential building and remodeling contractor. Our ability to bring innovation and efficiency to the building process has allowed us to keep our projects on time and on budget– something all our clients appreciate!
Whether you're looking for a new home, or renovation of a commercial building, medical facility or retail property, our 35 years of experience goes into every project we take on, large or small, to give you the results you expect… and more!
Why Choose Us

THE RIGHT TEAM
The integrity of the team that works on your property will have a direct bearing on the integrity itself. In fact, we feel this is the most important factor, because the right people will never use or accept 'wrong' materials, workmanship, or excuses – from themselves or others.

THE RIGHT SERVICE
Most of us have been working together for years, and each team member brings a specific level of expertise and experience to every project. It's our people that are responsible for the many accolades, and outstanding service for which Lacewood Group Inc. has been honored and recognized.

THE RIGHT DETAIL
To help you evaluate the different designs and products that are competing for your attention, and to separate the 'wheat from the chaff', Lacewood Group Inc. will guide you. Collaborate with us on all the details of your project and you'll make the right choice.
Affiliations & Certifications